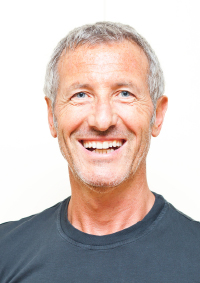 Frequently Asked Questions
Can I use acupuncture if I am also receiving conventional medical care?
Acupuncture is considered as a complimentary therapy and can be undertaken with treatments from most other health disciplines and most medications. It integrates well with conventional medicine. However it is advisable to tell your doctor you are planning to have acupuncture treatment.
Does acupuncture have any side effects?
Generally there are no side effects, however some people may feel a little drowsy or tired after treatment. If affected you are advised not to drive until the feeling has passed. It is also worth noting that with all skin piercing, it is possible to experience minor bruising or bleeding.
How many sessions do I need?
The number of treatments required to address initial health complaints varies from one individual to the next according to one's diagnosis, the general state of their well-being, their lifestyle and overarching goals. Typically, longer-standing conditions take longer to treat. Some change is usually felt within the first several treatments and improves as the course of treatment progresses. However occasionally symptoms may disappear within the first couple of visits.
Initially, it is best to commit to a course of around 6 weekly treatments to kick start your body's own healing and help re-establish the balance of your energies. Some patients do not need to complete the course but benefits generally are cumulative and last longer with repeated visits. Some people then decide to continue regular treatment monthly or even seasonally to maintain their robustness.
Is there more to Chinese medicine and acupuncture than needles?
While acupuncture mainly uses very thin needles (much finer than those to give an injection) to regulate the body's system, there are other means of treatment too. A dried herbal mix called moxa is burned to warm, relax and nourish the system; cups can also be applied directly to the skin with suction to draw out chills, calm spasms and increase circulation.
Privacy Notice
This notice is to explain why I collect your personal data, and what I do with it, and to ensure I am working in accordance with the EU General Data Protection Regulation (GDPR) which launched at the end of May 2018; terms from the regulation are indicated in bold.
This privacy notice applies to information I collect from:
 patients;
 prospective patients;
  former patients;
 visitors to my website.
When you supply your personal details to me, when we communicate by email or text apps, and when I take notes in the clinic, this information is stored and processed for four reasons in line with the GDPR requirements:
1. I need to collect personal information about your health in order to provide you with the best possible treatment. Your requesting treatment and our agreement to provide that care constitutes in law an (unwritten) contract.
2. I have a legitimate interest in collecting that information, because without it I couldn't practice acupuncture effectively and safely.
3. I keep records of your contact information because I think that it is important that I can contact you in order to confirm your appointments with me or to update you on matters related to your medical care. This again constitutes a legitimate interest, but this time it is your legitimate interest.
4. Provided I have your consent (and this only needs to be verbal consent), I may occasionally send you individualised health information by email in the form of articles or advice. You may withdraw this consent at any time – just let me know by any convenient method.
I have a professional obligation to retain your records for 7 years after your most recent appointment (or after you have reached age 25, if this is longer), but after this period your records will be deleted and destroyed or you can ask me to retain your records indefinitely in order that I can provide you with the best possible care should you wish to see me at some future date.
Your clinical records are stored only on paper, in individual paper files, and in a secure cabinet in my home or at Clifton Physiotherapy from where I practise.
Your emails are stored in an online file within my acupuncture-bristol.co.uk email program which is password protected and on a Gmail account server to which I forward messages from my acupuncture-bristol.co.uk account to ensure that I can respond to you in a timely manner.
I also keep a file on my password protected computer at home which stores the documents which I send out to clients or prospective clients. I also maintain a list of clients, their appointment times, payment history and contact details. These files are purely for financial record keeping and business reasons related solely to my acupuncture practice. I would never pass them on to anyone without your explicit consent.
The reception staff at Clifton Physiotherapy and I are the only people who have access to your records, invoice files and emails (the latter only if you have contacted the clinic directly). We will never share your information with anyone who does not have a legal right of access without your written consent.
You have the right to see what personal data of yours I hold, and you can also ask me to correct any factual errors. I am legally required to respond to any request from a client to see their personal data within a timescale of 30 days. However, I would ensure that I responded as soon as I possibly could to any reasonable request for access to personal records.
I want you to be absolutely confident that I am treating your personal data responsibly, and that I will do everything I can to make sure that the only people who can access that data have a genuine need to do so.  In the case of my practice this would most likely apply in the situation of me needing to make a referral to another health professional.
Of course, if you feel that I am mishandling your personal data in some way, you have the right to complain. Please first raise your concern with me, as I hope very much I will be able deal with any concerns you might have. However, you can also raise a concern directly with the Information Commissioner's Office on https://ico.org.uk/concerns/